Summer Style
You'll never have to sacrifice style for comfort with a pair of comfortable and stylish wedge sandals. The ease and style factor makes the wedge sandal an essential summer staple!

No doubt the Wedge sandals are one of this season's biggest trends and for good reasons. Wedges are an easy way to bring some height and style to any outfit while staying comfortable and grounded.
We have plenty of elegant styles to choose from for dressy occasions, everyday wear and for more active activities. You can never go wrong with a pair of wedges so make sure you check out our large collection of Wedge sandals today!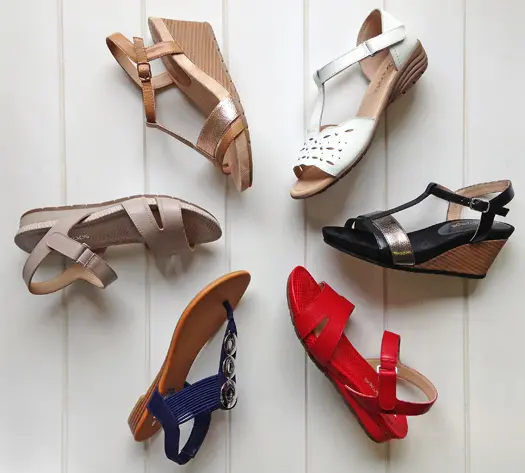 Top to bottom; Whistle Walnut, Sash White, Whistle Black, Leah Red, Sadie Navy & Leah Grey