Winter Crush | Winter Must haves
Winter fashion is so chic. The layers and accessories makes your outfit. Dress up in black tight pants, colared shirt under a winter knit and wear your favourite winter PUMP. Your footwear always makes a statement to complete your outfit. This Winter we are loving our Ankle Booties, Pumps & Leather Casuals. Our WINTER REFLECTIONS CATALOGUE has the full range of our WINTER COLLECTION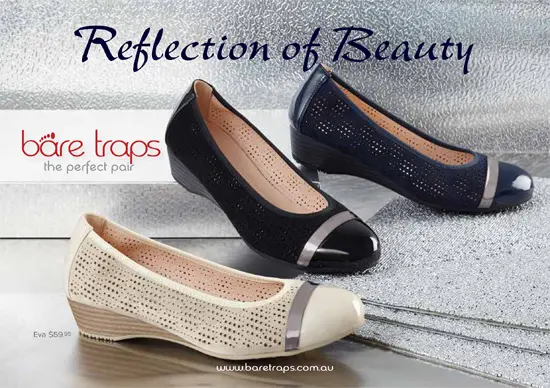 EVA $59.95
Winter BOOTS | Ankle BOOTIES
Ankle BOOTIES is the 'IT BOOT' this winter and we have loads of styles in a range of colours, different heel heights and with some fancy trimmings to keep things interesting.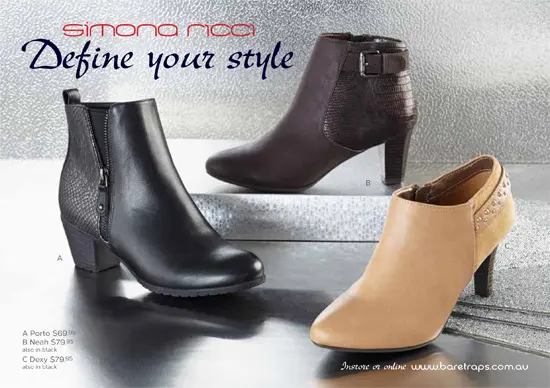 PORTO $69.95 | NEAH $79.95 | DEXY $79.95
This seasons PREMIUM LEATHER COLLECTION is all about COMFORT! Soft upper leather, cushion leather footbed, leather linings on soft flex wedges is what we're talking about --- Boots, Mary Janes and Slip on casuals.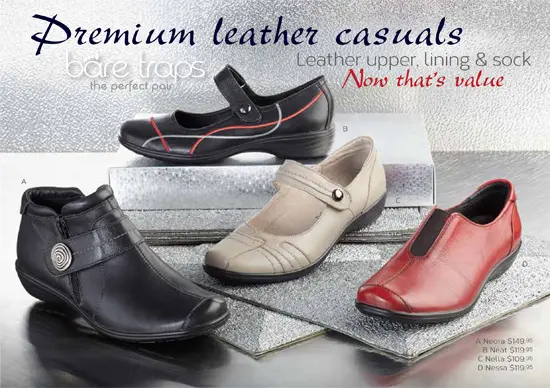 NEORA bootie $149.95 | NEAT $119.95 multi mary jane | NELLA $109.95 mary jane | NESSA $119.95 slip on